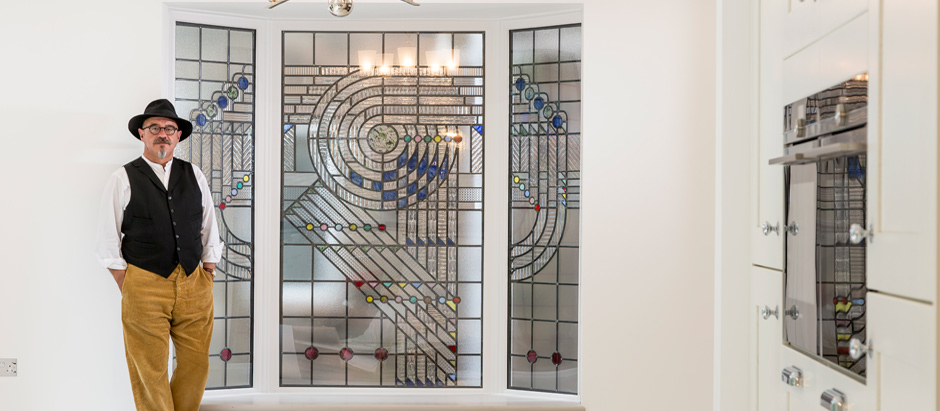 London
Leadlight Windows are specialists at restoring and encapsulating original leadlight windows and fanlights in residential and commercial properties in London and Essex. We offer a full leadlight glass service, which includes the restoration and encapsulation of original leaded light's, which are made ready to be fitted into new UPVC, hardwood or aluminium double glazing systems, we are also able to create large feature screens (7ft x 5ft) in a triple glazed format.
Where residential customers are concerned, there are various ways we can be of some assistance to you. Firstly, as mentioned, we restore original leadlight windows and fanlights, this means you can have your original leadlight windows, fanlights, stairwells and doors restored, polished and encapsulated into triple glazed units and keep the original look of your property.
Many people are not aware about this service as it's relatively new. However when we explain to our clients that this method is in fact available, many are surprised and enthused about keeping their original leaded lights and also preserving the original features of their home. The benefits of this process include increased security, preservation of the original leaded light's, increased heat savings and low maintenance. Past customers are both amazed and happy at the same time.......A perfect solution!
Apart from 'full conversions' our services are available to residential or commercial customers; we can repair, restore or create any type of original or contemporary leadlight feature window, fanlight or stairwell. Our design service is second to none, we are able to create statement pieces to you own requirements or recreate windows from the, Art Deco, Art Nouveau, Victorian and Edwardian periods (see our Gallery for examples of our work). As for size, you tell us what you want, if it can be done we'll do it!
For commercial customers our services include the restoration and encapsulation of original leadlight windows in offices, restaurants, pubs, clubs, casinos and shopping malls. We also carry out new work where we create from your design, up to a 7ft x 5ft triple glazed toughened glass screen, which can be used as stairwells in newly built properties or as a free-standing screen outside a business or golf club showing their chosen design or logo. If you want more people to notice your commercial premises when they walk past, this is what you need!
Areas we cover in London
London, North London, North East London, East London, South London, South East London, West London, South West London, West London, Central London